What's more exciting than the success of the Corvette Stingray? Well, that's certainly hard to say. But we are thrilled to tell you a little about what's to come. We knew Chevy was on a role when were heard about this new sports car.
The 2015 Chevy Corvette Z06 is due to debut at the Detroit Auto Show next month. This upcoming sports car is worthy of jumping up and a round of applause.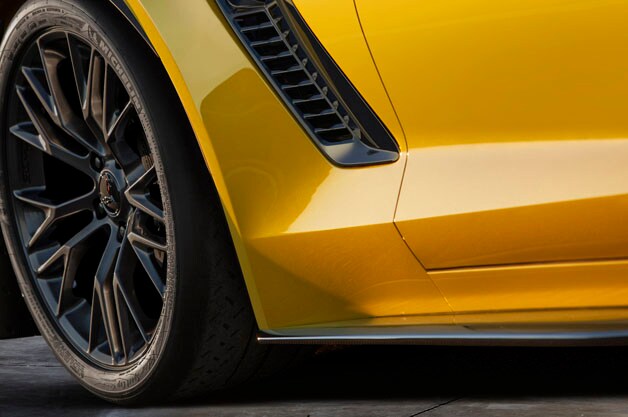 Teaser images have been letting us take a limited look at the low-profile Michelin Pilot Sport Cup tires on lightweight-looking alloys. Also, it looks like there is a carbon-fiber side skirt and fender-flare extensions to add an even sportier feel to the car. The Corvette Z06 is likely to be one of the most track-capable models to date and was designed to produce supercar levels of performance.
Production of the 2015 Chevy Corvette Z06 is scheduled to get started late in 2014. Looking to find yourself a new Chevy sports car? Visits Gary Lang Chevrolet in McHenry, IL for more information or take an one of our other cars, like the Chevy Camaro, for a test drive.