Gary Lang Chevrolet has once again joined forces with Chevrolet and the Chevy Youth Baseball program to support our local Johnsburg Youth Baseball Organization. Our fundraising efforts help support the team by providing sponsorship dollars needed for instructional activities, new equipment, and new uniforms.

Join us on Saturday, July 23rd during the Youth Baseball Year-End Picnic at the Johnsburg Junior High School from 11:00AM to 1:00PM. Take a test drive with our team and Gary Lang Chevrolet will provide $25 on your behalf to benefit the Johnsburg Youth Baseball Organization. Our team will be available with some of the best new models Chevrolet has to offer including the 2018 Chevy Silverado, Traverse, and Malibu.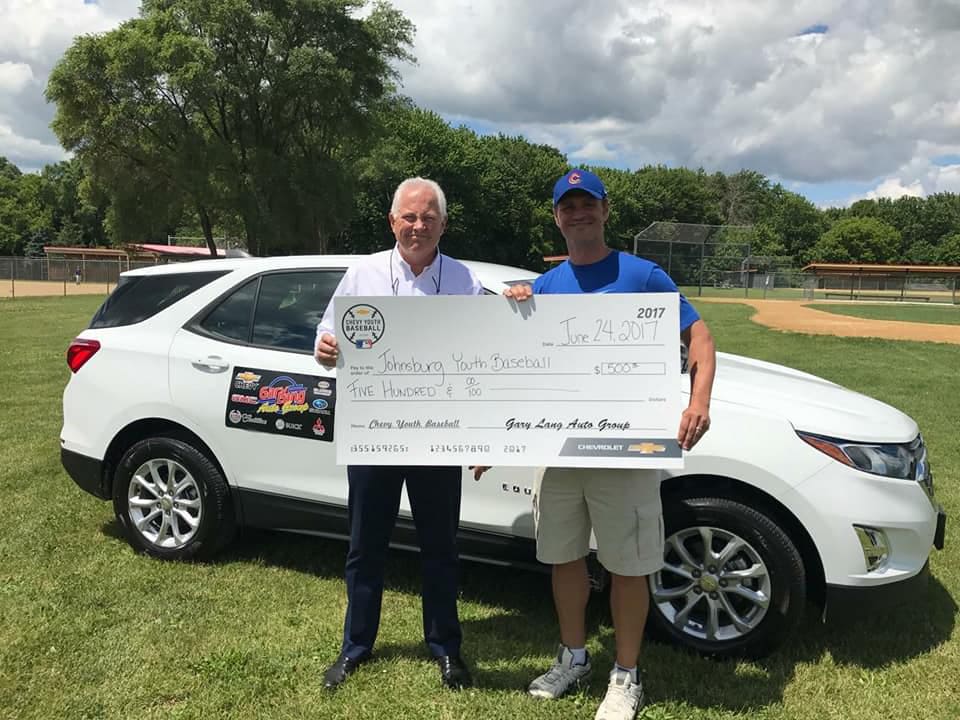 Since 2006, the National Chevrolet Youth Baseball Program has affected 6.7 million kids, 1,637 free youth clinics, and provided 14,047 league enhancements. Over the last few years, Gary Lang Chevrolet has donated over $1,500 and provided new catcher's gear, baseball scorebooks, baseballs, first aid kits, mesh ball bags, and base sets for the Johnsburg Youth Baseball Organization. Thank you to all local supporters and volunteers! We appreciate your generosity and support.